5 Star X23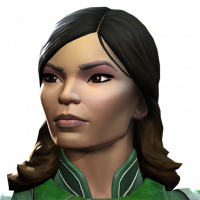 SgtSlaughter78
Posts: 447
★★
I've tried looking on the forum but can't find anything specific.

Can anyone who has her and uses her let me know if she's work a rank 4? I was thinking about taking Magik to rank 4 but not sure who would be more useful in general terms.

Both unawakened. I have deep wounds maxed and no points in MD.

Thanks for your time all.