The Collecters Crystal, and perhaps why Kabam gave us the Facebook rewards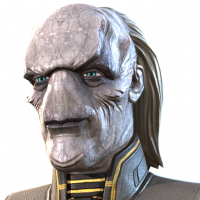 Ploop_Plaap
Posts: 141
★
I have to be honest, while they did promise us a lot if we unlocked the Facebook rewards, I think it seems odd that Kabam- the company people say is "holding out on its players to make them spend money" would unlock these amazing rewards. I think the key to this is the Collecters Crystal, many higher level players have sold their 1 and 2 star Champions for iso and gold, seeing as until now, they would be pretty much useless to them, so they will probably be buying the Collecters Crystal, and in large quantities, so I ask, what will the cost of this Crystal be? Kabam can make it whatever they want, and I'd guess they'd make it 50-100 units each, and so for the 5 star arena, we'll be enticed into buying more Collecters Crystals, but when we run out of units we'll turn to, yes, the units store.
Therefor, I think, when Kabam told us 1 million Facebook likes would unlock these rewards, they were really saying first we'll get your likes, then we'll get your money.
I honestly hope the Collecters Crystal will only be up to 30 units each, as asking any more for these champions that are only 1 and 2 Stars is kind of ridiculous.