50% first purchase item - Anniversary week (10th to 17th Dec)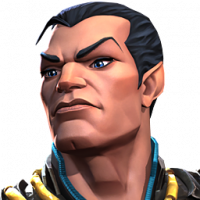 winterthur
Posts: 4,464
★★★★
Too many things going on.
Thought I will post this just in case, many travelling and can't do the
Halls of Healing & Halls of Fortune - December 18th - December 31st
that will run on those dates.
Or just needed that little bit extra to clear an AW or AQ or quest now.
Featured Items!Running all Anniversary week, we'll be featuring 3 randomly selected items available for purchase for up to 50% off! You'll find these in the Featured Item section of the store.

These randomly selected items include: Energy Refills, Alliance Team Revives, Alliance Team Health Potions, Team Revives, Team Health Potions, Revives, and Health Potions.

There is a purchase limit of 20 for each of these items and the

price will increase with each purchase of that item

. (Items will not reset during the week.) Check back everyday from

December 10th-17th

to see what's available and ensure you don't miss your chance!
12/11
a/ Level 3 Health Potion - 7 units
b/ Level 2 Revive - 20 units
c/ Level 4 Team Health Potion - 17 units
12/12
a/ Level 2 Health Potion - 3 units
b/ Level 5 Health Potion - 14 units
c/ Energy Refill - 15 units