With the Advent of 5/65 Five Star Champs and 6 Star Coming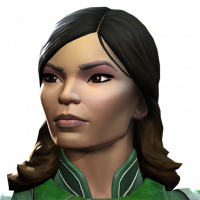 SgtSlaughter78
Posts: 447
★★
Is it time to change health potions to a flat percentage? I realise that may yield slightly less revenue for Kabam but I think the time has come to convert them all to a percentage.

The different levels could correspond to different percentages. I just can't see the point in having lv2 health potions for circa 30k+ health champs. Apart from costing a fortune to revive back to almost full health.

Interested in thoughts.