Quake silent NERF/quiet FIX?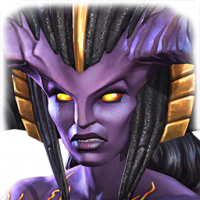 Username819273981
Posts: 37
SMOKE & MIRRORS?

Af stuns interrupting specials was performing as Originally intended & described but recently nerfed & description quietly changed? (Shameless?

From recent change log:
"Fixed an issue where Quake was able to stun an opponent in the midst of a special attack"

Since when was this an "issue" and not a valued quality of her af stuns?

Is the timing of these events suspect?....
-Quake bug appears (completely neutering her af damage and making her unusable for many).
-Bug fix finally arrives, but not alone
-Another issue announced? & "fixed"?

Just coincidence right?...or some might say:
RNG strikes again!
(speaking of which...RDT's please! & thank you in advance🤣🤣🤣

** Sidenote/original question before noticing the above **
Regarding quake/bw synergy, what does ability "..duration & potency" refer to?
(It doesn't seem to affect any abilities in either champ.