Message to the 5 Star Gods of The Universe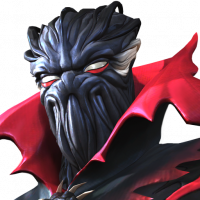 Feeney234
Posts: 683
★★★
Please blesseth me o' 5 star crystal gods of the universe. Grant me one of champions made in your image (Starlord or Sparky) and leteth us use thy 5 star tech awakening gem we paid 100 dollars for.

O PLEASE

On a more serious note, anybody else saving their 5 star shards for a chance at Sparky in January? I should have 3 crystals, MAYBE 4 ready to go. I need either him or I would gladly take a 5 star Starlord. Im itching for one of those two.

I recently took drax up to r4 and OMGGGGG he is amazing. Even unduped. So come January, wish me luck!