Summoners, due to a technical issue, this week's series of Alliance Quests will be cancelled at 4pm PT. There will not be any Rewards for this series. The next series of Alliance Quests will start on April 18 at 12pm PT. We will be assessing the impact on Alliances and compensating accordingly, as well as returning Alliance Tickets.
Please Improve Spotlights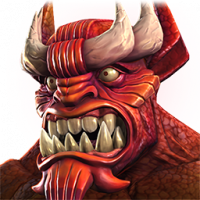 Batty_Numppo
Posts: 257
★★
Consider it a recommendation for a New Year Resolution.

The two things I want to see more than anything that are lacking in current spotlights are 1) 5* PI figures, and 2) Signature Ability scaling.

The former was needed a few spotlights ago. People only really care about this number to determine a champ's prestige value in AQ, but 4*s are increasingly irrelevant in prestige teams. Even more so for those who regularly visit the forums and read the spotlights.

Sig scaling has been done in some spotlights, especially more recently, but it's never a guarantee. Especially when considering Sentry's spotlight, the description for his signature at level 99 is almost impossible to understand without some kind of comparison to his sig at level 1.

Please do both of these things regularly from now on.