Tips to beat Void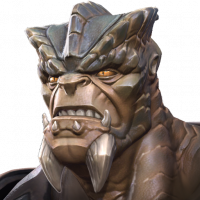 DanveerKarna
Posts: 87
★
Instead of posting "unavoidable damage" we should focus on how to avoid that damage:

Debuffs can be "PURIFIED" with a combo of multiples of 10. It works similar to BANE.
So if you know there is a damage incoming, thanks to the timer on Void, avoid hitting 10th, 20th, 30th...etc hits on Void (depending on your combo meter). Hit him once he puts debuff on you. That will purify your champ immediately.