Summoners, we recently encountered an issue with the Alliance Quest Setup Phase Starting Timer that may cause the Setup Phase Starting Timer to display erroneous information, though we are working on a fix for it as quickly as possible. Additionally, if the Setup Phase does not let you plan your days in advance, you will be able to once the Event officially begins on the Alliance Quest Start date.

For clarity, the next Alliance Quest Enlistment Phase will begin on December 5 at 20:00 UTC, regardless of what the in-game timers display.

The next Alliance Quest Start will be on December 6 at 20:00 UTC. This is when Summoners should be able to enter each Map. Thank you for your patience and understanding as we work to resolve this issue.
Alliance War Season Rewards will start to roll out to Summoners very soon. These will take a while to get to everybody, so do not worry if an Alliance Mate receives their rewards, but you haven't yet. We thank you for your patience.
Gifted items expired before the deadline

TBJ1118
Posts: 228
★
I know, I already wrote the support but they didn't seem to want to understand, even facing screenshots proving my point. I exchanged many revives with my alliance mates during the gifting event, and I therefore received many emails like this (this has only 1 revive as an example, the one I miss had 20)
As you can see the timer reads 29 days. I apologize, it's in Italian, but I guess you guys received the same email in your language. Anyway, the items appeared also in my stash with a 7days timer. As here
My inventory was full so I decided to claim the revives later on, so to start a LOL path later in the month when work would have allowed me to play. Unfortunately once the 7d timer expired also the first email with 20 revives with the 23 remaining days timer disappeared. As soon as I noticed it I claimed all the other revives I received, but still those 20 are gone. It's 800 units worth!!! And the in game mail said the items to be claimed would expire in other 23 days!!! But they are nowhere. I showed this evidence to the support but they said the timer refers to the expiration of the gifted items that would be of 30 days and not of 14 as all the normal revives, and that despite the timer I should have claimed the gifts by the 7 days. However as you can see the revives I claimed have 13 days timers, not 23 or 30 as they say!!!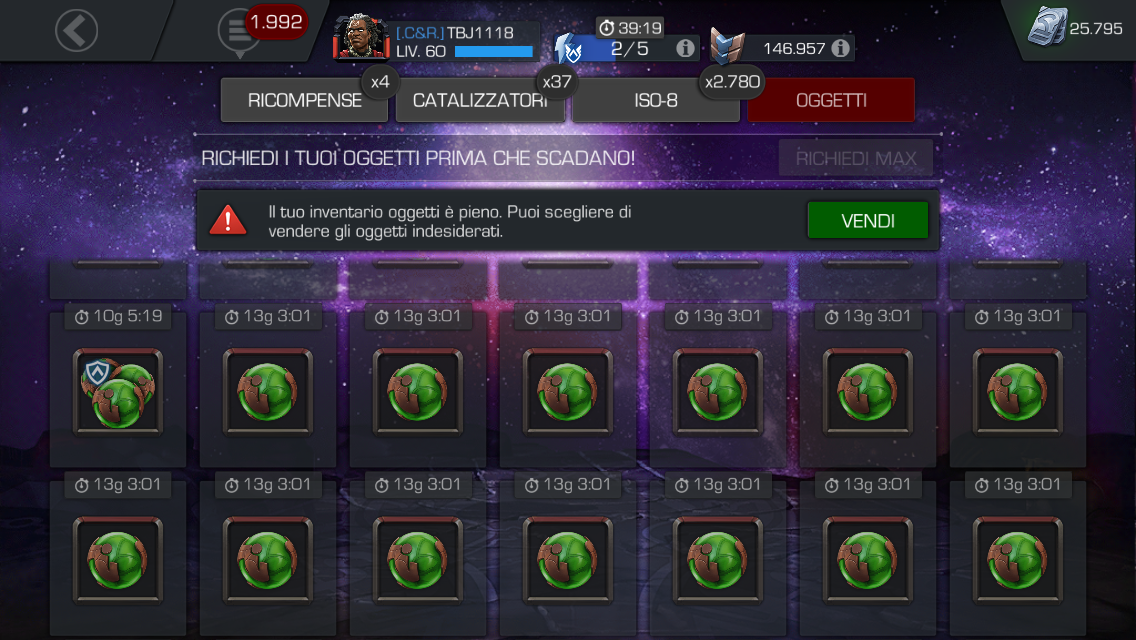 The in game mail timer allowed me to claim the gifts in 23 more days, this is totally unfair! Can I receive professional help from someone that won't just close their eyes in front of evidence as the support did until now in my case?
Thanks.