Alliance War Season Rewards for Season 13 have now been distributed. Compensation for individual Wars will be sent later today (Nov 20). You can leave your alliance and still receive the individual Wars Compensation. We are also investigating an issue with Champions stuck in AQ. At the moment Days 1-4 of Honor Rewards have been paid out, Day 5 and full Rewards are still coming!
How to use Doctor Octopus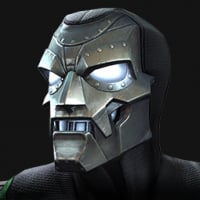 Batty_Numppo
Posts: 232
★
I have an unawakened 5* Doc Oc who I think is a lot of fun to play with, but I have no idea how to use him. I'm pretty strategic with all my champs, but he confuses me. It's incredibly hard for me to keep track of his categories during a fight. Looking for tips from pros: what do you guys do with him?