Top 5 things i'd like to see in MCOC.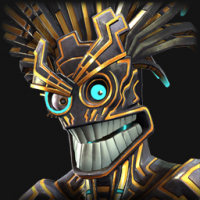 Loremaster101
Posts: 39
1. Selling directly from Stash - the ISO alone is annoying
2. 4* no longer requires T4 Class Cata - I'd hate to have a ton of 4* not maxed rank, as it is resources are too scarce
3. Sort lock for Arena's - for all the sorts, but especially by level, shouldn't have to resort after every Match.
4. Gold Arenas on Sunday - you can leave the 2* if you want (why???) but please add gold, my entire Alliance has hampered progress due to lack of Gold, makes no sense...
5. ISO 4 and Health 3+ in Master and Uncollected modes - Nothing is more annoying than getting a level 1 ISO or level 1 Heal in Uncollected, NOTHING!

That's it, please post your ideas....