UPDATE: A new Hotfix (v32.2.3) is now being released to address this issue. Please keep an eye on your App Store for this update to address the below issue.
We are currently experiencing an Error when Summoners view a Champion's Synergies while in the Champion Selection screen in Arenas and Duels. We are aware of this issue and are working on a Hotfix to address it. In the meantime, please avoid using the synergy menu to prevent this error and crash. We apologize for this inconvenience. Updates will be posted here:
https://forums.playcontestofchampions.com/en/discussion/293506/error-when-looking-at-synergies-from-champion-selection-screen
Dice not working in modoks lab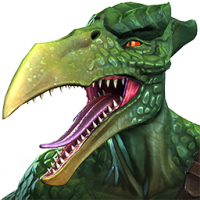 Realdeal
Posts: 23
Just now i had the boss in expert come up with slashed tires so i said f that and rolled the dice about 3 times to get something better. Well I still died then when I went to fight him with my next champ I died again because he had slashed tires out of nowhere again, I checked his buffs and they had reverted back to what it was before I had rolled the dice. I rolled the dice and saw his buffs change then I went to the main menu and reentered the quest and his buffs went back again to the set with slashed tire. So I just powerd thru the slashed tires and was still able to beat him but wtf was that BS? I didnt use any pots and those dice were about to expire so I'm not asking for any compensation but this bug needs to be looked into.