Possible cause of failed parry/lag/unresponsive input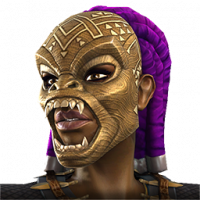 Zer0bits
Posts: 104
★
So I just did several AW fights, the failed parry (even though it was timed perfectly), severe lag and unresponsive controls for evading and attacking cost me a champ. This happens daily. What I noticed today and on several other occasions that may be an indication of the cause, is after force closing the game (once fights were done) and reopening it. I immediately received the calendar rewards. It seems that if these rewards are being pushed to the game and you are fighting when that is happening, it causes these severe issues.

I sincerely hope that the dev team can investigate this and push a resolution.

I am using an iPhone 7+ on latest iOS and today's game update.