Summoners, due to a technical issue, this week's series of Alliance Quests will be cancelled at 4pm PT. There will not be any Rewards for this series. The next series of Alliance Quests will start on April 18 at 12pm PT. We will be assessing the impact on Alliances and compensating accordingly, as well as returning Alliance Tickets.
AI faster in 17.2 Update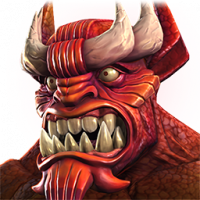 Batty_Numppo
Posts: 257
★★
If an opponent is attacking my block and throws a medium-ending combo, I should be able to immediately strike back, but since the update the AI recovers so quickly that it has both evaded and parried my attack. I noticed this in all modes. Please fix this.