Known Issues - 18.0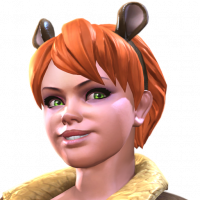 Kabam Lyra
Posts: 2,910
Administrator ›
★★★
Hey everyone! 18.0 was released today, and with it a ton of great features. You can read the patch notes for our latest build here.

That said, there are a few known issues with this update that we are working to fix as soon as possible. Below you will find an up to date list of confirmed issues, and the status of these issues. We will continue to update this list and the status of each item, as it evolves.

Live Issues

1. Identified an issue with corrupted data which may display a connection error for players after updating to 18.0. This issue will be fixed in an upcoming update. In the meantime, uninstalling and reinstalling the game will resolve this issue. Please note that reinstalling may not address other, unrelated connection issues for all players. Fixed in 18.0.1 Update May 3rd

2. Identified an issue that may cause a player to see the "Time's Up" message and be removed from a Dungeon prematurely. This may occur if the Placement or Attack Phase of their Alliance War expires while they are active in a Dungeon. Players should note that the Dungeon is still running and can be re-joined without further problems. Fixed in 18.0.1 Update May 3rd

3. Identified an issue that may cause a player's default selected team to carry over from Dungeons mode to Story or Event Quest. Players will need to re-select their preferred team for Story Mode. Fixed in 18.0.1 Update May 3rd

4. Identified an issue that when the Trials timer updates while a player is on the screen, the number of available Trials will not automatically update. Players will need to navigate away from the Trials screen or restart the game to see the refreshed screen with the updated number of Trials. This issue has been resolved.

5. Some players are encountering problems with Dungeons Chat not working. This issue has been resolved.

6. There's an issue causing a delay in placing the debuff after Void uses his Sp1 in various Game Modes. This issue is under investigation. Discussion. Fixed on May 3rd

7. Identified an issue where Special attack moves are being interrupted by attacks. Discussion Fixed in 18.0.1 Update May 3rd

8. Identified and issue where Joining or Leaving a Dungeon party would incorrectly send a Promotion/Demotion message to the Alliance Activity Feed. This issue is resolved. Discussion.
Post edited by Kabam Lyra on
This discussion has been closed.