Matchups that make you smile.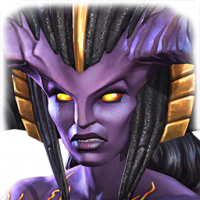 phillgreen
Posts: 2,263
★★★★
Ignore the mode or reason for doing it, this is purely a discussion about fights that make you smile for really stupid reasons (or even reasonable ones)

My list:

Loki vs any buff heavy champ, its just funny stealing all those hard earned buffs. Groot and OML are a one way ticket to SP3 town.

Mordo v BPCW, makes me laugh every time.

NC vs NC, you're doing well to hit anything through the clouds of smoke.

OG spidey vs same, welcome to evade town.

2* duped ronan vs act 4 Venom. Great for showing off to noobs who don't get it, hard on the thumbs though.

So, what are some of your favorite matchups for any reason.