Deathmatch depends on prestige?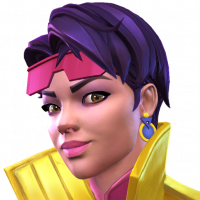 txthree
Posts: 32
In this photo, i was at streak 129 when i got this deathmatch. My team has above 11k rating and still got a deathmatch. luckily i managed to win against it.
After i win against that deathmatch, i tried using a team of r3 again with above 10.5k rating. I didnt get a deathmatch.
I just want to know why this happened. Is it that the algorithm of having a deathmatch depends on total prestige of your team? if so, then what is the minimum requirement? When other people got 2 r5:65 5*, the deathmatches were adjusted and i tried and tested that the minimum requirement is above 10.5k. i used that same 11k team in my earlier round and i didnt get a deathmatch. Do we really get random deathmatches in higher streaks?
P.S.: i cant stop using my r3 4* in grinding. those champs give me around 100k per grind. I grind 8x a day that means it's a 800k/day and 2.4m in 3 days. That's a big loss for me.