Summoners, due to a technical issue, this week's series of Alliance Quests will be cancelled at 4pm PT. There will not be any Rewards for this series. The next series of Alliance Quests will start on April 18 at 12pm PT. We will be assessing the impact on Alliances and compensating accordingly, as well as returning Alliance Tickets.
A couple of bugs with Mephisto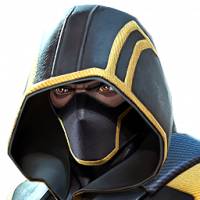 kconrad37
Posts: 125
★
Today in Alliance War I was facing a 4* Mephisto on All Or Nothing with a 5* 4/55 Stark-Enhanced Spider-Man (awakened), when after his soul regeneration, I got him down to about 3% health. It was at this point that he stopped taking damage. While at 3% health, I hit him with a 5 hit combo, a special 1 to stun him, and another 5 hit combo to finish him off, but he only dropped from 3% health down to 2% health. This allowed him to gain his 3rd special and cause me to lose my attack bonus on what was a rather easy fight.

I had noticed something like this the other day in a Dungeon, but I was using Blade and he had one soul left after his regen so I was under the impression that last soul was giving him health as I was taking it away, so I thought it was a delay in regen due to Danger Sense.

The other thing I have noticed with Mephisto is that he does NOT prevent Doctor Voodoo from gaining his regeneration at the start of a fight.