Blades danger sense??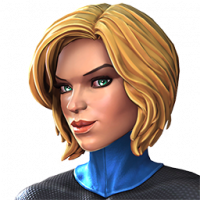 Mrwarren96
Posts: 98
★
Alright so im bored and wanna test some of my champs just rank 4'd blade and wanted to see what he can do so went into ROL got up to juggs and brought my blade in. Got half way through the fight and thought this should be taking this long?... only to look up and see danger sense hasnt kicked in? And yes i did have ghost rider with me in the team. Is this a bug is juggs not a villian now? Please see picture evidence below...
Kabam please clarify whats going on here??
And has anyone else see this on rol juggs or any other juggs?
Regards
MrWarrren96