Compensation for the Issues that we experienced on November 8th and the rewards that were unable to be claimed due to those issues are being sent out via in-game mail on November 15. Alliance War season rewards will be sent out on approximately November 20. Leaving your Alliance prior to this will result in missing out on your season rewards.
DOMINO TO BE THE NEW (MAYBE BETTER) BLADE?
ItsTheBroski
Posts: 453
★★
By reading and understanding her abilities, Domino sounds like she will be an amazing amazing champion. Plus reading her synergies with Masacre and even Red Hulk you can she the potential she really has to boost them and just dominate.
If you guys have a bit to watch Seatins video on Domino please go watch it. If you have time also go check out his video on Masacre.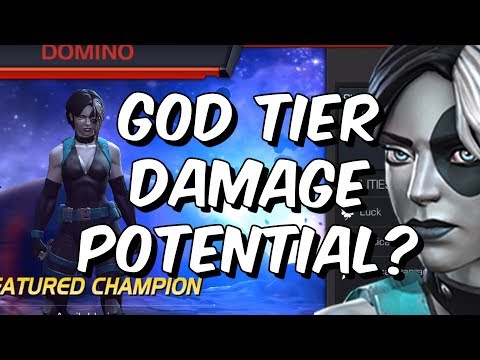 What are y'all thoughts?