We are currently experiencing an issue causing a delay in delivery of Summoner Advancement, the Alliance Quest event, and other 3-Day X-Men use event. We are working to resolve this, but it will likely take a few days. We will ensure that these rewards are delivered to affected Alliances. Please do not change Alliances until your rewards are delivered.
Better Informed Rank Ups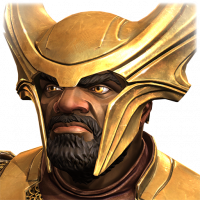 Tasty_Yum_Yums
Posts: 395
★★★
We've recently had AA and Drax debugged and are now "working as intended". I've see kabam state Domino's ability to hit through blocks is a bug that will be fixed (eventually). What other champs are currently bugged?

If players are aware of these bugged champs, they will be able to make better decisions with their rankups....

Anyone have other champs to add to the list?