Earlier today, there was an issue where Summoners that logged on shortly after the Login Calendar switched over for the day didn't receive the Cosmic Ghost Rider login crystal. We've fixed the issue for players receiving the crystal now but will have to collect data and send out the crystal to all players that didn't receive it next week. We apologize for this inconvenience and look forward to making it right for you all.
Has Kabam ever considered skins?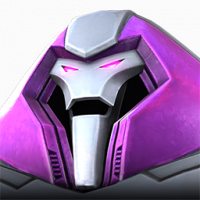 icm4266
Posts: 45
★
There are so many good character costumes out there from the comic universe, and it would be awesome to have them in the game. And they wouldn't have to create entirely new characters every time they want to update someone. The guys we have are nice and all but Scarlet Witch's "outfit" is a tad outdated. It would be cool to get some of the other spidey suits in the game like 2099, or the Iron Spider, or Future Force. Theres a million different Iron Man suits that they could use. They could even change the characters up a tiny but, like have a Jean Grey skin instead of Phoenix. It would create a much more personal gameplay because people could earn their favorite costumes and then fight with them. Or at least just monetize the heck out of it with new arenas, and deals, and crystals. Im sure you would have people paying ridiculous amounts of money for the Bombastic Bag-man costume for Spidey.