The alliance for those who don't care.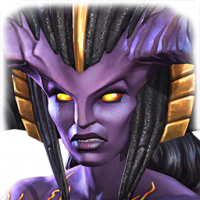 phillgreen
Posts: 2,262
★★★★
I am suffering from alcohol induced weakness, if you are looking for sweet war rewards or running maps all week then we are not for you.

We are a 500k alliance where I make more than half of that built for solo players who want to do their own thing while still reaping **** rewards from alliance events.

I don't care if you are 25k or 250k but if the grind annoys you then let's talk.

If we can make a battlegroup and you want to war then that's great but down here in tier 18 is probably not for those who want awesome stuff now.

No pressure, no line, probably no chat and no real rules (there are a couple that are important) but I am a vengeful God and will kick for the most trivial of reasons. I may ask for SA contributions but only if it's necessary.

Post your IGN here and if I like you I will message ingame.