1% HEALTH BUG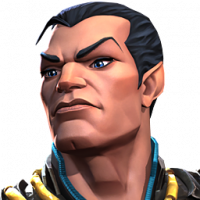 MEKA5
Posts: 337
★★
As already reported by many players and youtubers, the 1% health bug is in the Contest.
You hit with a special that would K.O. the opponent and he stares at you with his remaining 1% health instead of going down till you add an extra hit. Usually it has just a few hps left (100-300).
This can be quite tricky sometimes, with bosses or buffed nodes, since you would assume the fight is over, instead the AI can still react and hit you back.
@Kabam Miike
@Kabam Wolf
it's happening quite often and randomly, since a couple of weeks or so. Just happened 2 times in a row in the arena and once vs the AQ mini.
This discussion has been closed.