Gwenpool Sig Ability - Defensive Ability Accuracy Reduction (DAAR)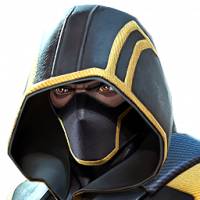 V1PER1987
Posts: 3,013
Hey all,

I just recently fought Heimdall in uncollected with Gwenpool sig 40. After 54 hits he still autoblocked. I also know that I was practicing on Rulk in LoL a couple weeks ago with her and he evaded after 150 hits. So this got me thinking a couple questions:

1. Does defensive ability accuracy reduction apply to auto block? I always thought it did but I did take a 6 month break so maybe the mechanics changed.
2. I know GP has a 2% per hit defensive ability accuracy reduction in her sig ability but is there a cap to this? I always thought 50 hits = 100% DAAR which seemed true but recent events are making me think otherwise.

Obviously I would prefer mod confirmation but any insight into these questions would be greatly appreciated.