Game Service Interruption: The Contest is currently experiencing server latency issues resulting in some slowdowns and errors. We are working to resolve this as soon as possible. Thank you all for your patience.
Lower tier war cost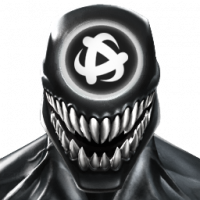 Lovejoy72
Posts: 1,509
★★★★
I was listening to some YouTubers talk about the cost of war, and they wandered into a discussion about how expensive it must be for the lower tiers. That is, in the lower tiers we die more often, don't have access to the same amount of glory to purchase potions, and don't get revives from alliance events.

However, we purchase the same kind of potions and boosts at the same cost. Perhaps worse, the rewards at lower tiers are fairly insignificant to progression.

I have personally told my alliance that war is no longer our focus, and we are to put all of our efforts into alliance quest. Mostly for the above reasons.

Does anyone have a different perspective on this? I mean, part of the appeal of war is winning and having fun, so maybe this cost issue shouldn't be such a big deal? But it kinda is...