Due to an issue with Alliance War Defense Tactic, we will be ending this Alliance War Season effective immediately. This current War will not count towards your Alliance War Season Score. War Season eligibility rewards will be reduced to 2 Wars in the Season.

We understand that this is not a perfect solution, but without the ability to remove or freeze the War Rating quick enough, the rest of our Alliance War season would be compromised.

This war will remain active, and in-game, you will still see the season until tomorrow. After we end the season tomorrow, we will be taking some time to collect data and remove the changes to the Alliance War Season score. Once that is complete, we will be able to send out Alliance War Season rewards.

We apologize for the inconvenience.
Summoner Gift Package Secret Nerf???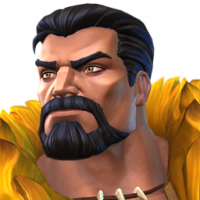 Nito
Posts: 68
★
As soon as Summoner Appreciation week started, I was on the game and selected my summoner appreciation gift. Looking through them all, I chose the arena package, even though I felt it was the least appealing overall.... almost. Why did I chose it? Because it was the only package that included Lvl 4 ALLIANCE health potions, which is HUGE (7800 health each teammate). All the others had non-alliance lvl 4 health potions. That did it for me. However, just a few hours later, I was watching a youtuber (Prof Hoff) discuss the gift packages, and I was VERY surprised to see that the Arena package had been changed to now include non-alliance Lvl 4 health potions instead! Just wanted to make people aware that if you weren't quick enough to select your package, you got screwed out of some very good health potions for AW.

Kabam ought to acknowledge their mistake in a in-game message (that's called "full transparency" Kabam) instead of secretly changing it hoping people wouldn't notice. Well people did notice . They should also award everyone those potions. Let's be honest, they should have been in there in the first place.
This discussion has been closed.