Going forward (Apologises long post)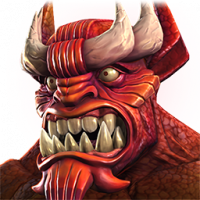 Nirocharlie
Posts: 54
★
Dear Kabam,
I am posting this message as a result of the events that transpired today. I have enjoyed playing your game since 4 months after it was launched. The fundamentals of your game are fantastic which has kept me hooked. However, I have spent the past week or so grinding out act 5 and completed it a few hours ago.
Excited, I opened my crystals right away, only to have my effort made completely redundant. I opened the 3 5* crystals that i got and pulled champions that are years out-of-date in the current state of the game, and therefore have zero use.
Even with the disappointing circumstance of this opening, this wouldn't have led to this message if not for the fact that in total I have opened 39 5* crystals since their release and haven't managed to receive a single champion that would earn the popular term "god tier."
In the current state of the game, if you do not own at least one of those champions it is impossible to progress beyond a certain point. This is exceedingly frustrating given the amount of time and money that I have spent on the game has amounted to almost zero payoff.
Ultimately, this post is a explanation of my current predicament in the game. I know everyone at Kabam are extremely busy to deal with what must be a trivial issue, but I am hoping to get a response to my post from someone at Kabam, regardless of the content of their response. If not, they will sadly be losing a longtime supporter and customer of their game.
Thank you for taking the time to read this message.
@Kabam Miike
@Kabam Sophia
@Kabam Lyra
@Kabam Vydious
@Kabam Zibiit