Where are my 4* Cinematic crystal shards earned from Gwenpool event?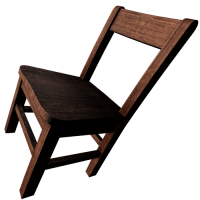 Doom34
Posts: 3

I acquired 18k 4*Cinematic crystal shards by completing Master and Epic modes of the Gwenpool event. I completed the quests on the day the event ended and the last time I checked on September 10 morning local time, I could see them in my account.

I checked after 22:30 hrs local time, thats when you announce new events and crystals, and the crystals were missing from the Special crystals section.
They generally appear above the Solo and the Greater Solo crystals but I saw that the '2star Mutant crystals' tab had replaced the Cinematic crystals.

I was hoping to open them in two weeks time but Kabam just takes them away without any prior intimation. Since when has it become standard policy to just take away crystals from an account. Anyone else faced this issue? Kabam you need to compensate us for the amount of time and effort spent. I have been playing for 4 years and have never experienced this issue. Please fix this.
This discussion has been closed.