UPDATE: A new Hotfix (v32.2.3) is now being released to address this issue. Please keep an eye on your App Store for this update to address the below issue.
We are currently experiencing an Error when Summoners view a Champion's Synergies while in the Champion Selection screen in Arenas and Duels. We are aware of this issue and are working on a Hotfix to address it. In the meantime, please avoid using the synergy menu to prevent this error and crash. We apologize for this inconvenience. Updates will be posted here:
https://forums.playcontestofchampions.com/en/discussion/293506/error-when-looking-at-synergies-from-champion-selection-screen
Rhino taking medium intercept damage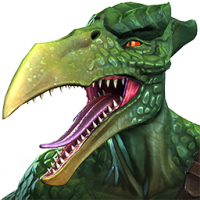 Rougeknight87
Posts: 599
★★★
Because of the new side event I've found myself using rhino today! Noticed that when he's medium intercepting it is registering on contact as the opponent getting the intercept instead. Think this is obviously something to do with his unstoppable mechanic but when facing a decent PI opponent this means rhino is taking big damage. Renders the mechanic useless IMO.
Lucky no-one uses him!