Rare 2* Champions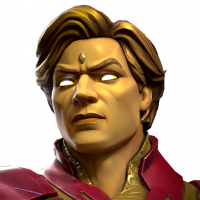 DeeBoo8
Posts: 2
So I play this game since two years, and just know I find out there are these so called "rare" champions (like those 1* and 2* that are mostly for collection purposes).
As I'm obsessed with collecting, I am really curious to know how to obtain them, I did some research on forums and on reddit but I didn't find anything really clear to me
I think I actually own some of these champions, like a 2* Carnage and a 2* Ghost Rider, I also had a 2* Human Torch before I accidentally sold him, but I have no idea where I got them from.
I buy a lot of offers, so is it possible that I found them buying specific or themed offers? Or can they be found during monthly events (like the spider-verse crystals from some months ago for example)?
Also, I know last month there was the collector crystal up for 50 units but I didn't buy it 'cause I didn't know

So I apologize for the long post, but if someone could explain me clearly all the ways to get these champs it would be great!