UPDATE: A new Hotfix (v32.2.3) is now being released to address this issue. Please keep an eye on your App Store for this update to address the below issue.
We are currently experiencing an Error when Summoners view a Champion's Synergies while in the Champion Selection screen in Arenas and Duels. We are aware of this issue and are working on a Hotfix to address it. In the meantime, please avoid using the synergy menu to prevent this error and crash. We apologize for this inconvenience. Updates will be posted here:
https://forums.playcontestofchampions.com/en/discussion/293506/error-when-looking-at-synergies-from-champion-selection-screen
Kingpin not spiderverse???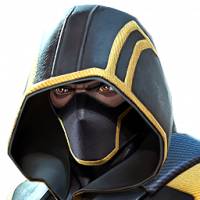 ClashyKnight
Posts: 58
★
I don't know if anyone else realized this, but Kingpin is not marked as a spider-verse champion. This is a little irritating because a couple solo objectives have come up now saying win fights as spider-verse tagged champions. I don't know, I just feel like he should fall under this category because of his appearance in multiple Spiderman comics.