Is 5* Domino worth it?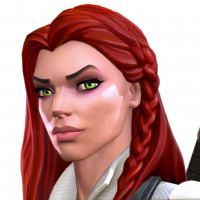 doctorb
Posts: 689
★★
Never used her before as I've only had 3* of her but I just got 5* of her.
Is she worth a generic AG?

I tried reading about her profile but it sounds confusing, with all the good and bad luck. Is she good with all enemies or with only certain types?

I feel like I should be ecstatic that I have her. Is she good for Act 6 and Variant?

Thnx all.