**Login Issues - Update**
Summoners experiencing error messages during login, we have been manually navigating around the issue for each player; you should be able to log in again!
We will be releasing a hot fix in the next day or two to resolve the issue entirely.
Negative units!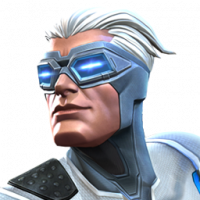 tidusx2jr
Posts: 182
★★
I sent in a ticket 2 days ago about a issue with negative units and have not received any help in resolving this issue! So I logged off the game Saturday afternoon to head to the movies and I had 850 units. After I logged back in after getting home I was somehow negative 3,996 units and there was a message saying negative units are caused by a refund, however I never made any sort of refund for the game. So I received an email saying someone would contact me, but nobody ever did, and now my game went from showing I was negative 3,996 units to now showing I am negative 5,996 units! This is becoming very ridiculous.. I need someone to correct this issue because again, I never did any sort of refund and now I had my 850 units taken away along with the near 200 units I was unable to claim over the last couple of days playing arenas, doing event quests and collecting my daily units card which I purchased for real money! Has anyone else had this problem??
This discussion has been closed.