Season reward is highlighting where we finished not where end of war 6 position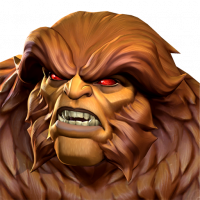 Run477
Posts: 1,292
★★★
@Kabam Miike
Giving you a heads up that we missed last two wars. Before the MCOC meltdown we were plat 1, but two missed wars dropped us to plat 3.
Per the announcement, we should get plat 1 rewards. However, the reward chart in game is highlighting us as still being plat 3. Visual bug or looming incorrect awards incoming?
This discussion has been closed.