For all sigil holders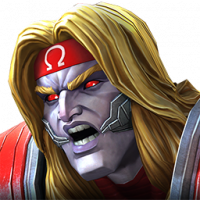 Kingpinamos
Posts: 72
★
On this month i really dont have to say how much of bad and annoying things has happened to all of those playing the game.
But for me as someone who's paying kabam on a monthly basis the response from the game team really got on my nerves...
The game crashes on such a high level(right on my day off lol) and still nothing from kabam not even a little something just to show me they are sorry for all that happend and a real big compsation its on his way...still have rewards stuck in my inventory still no aw rewards and nothing to look up to.
For now im not renewing my sigil when its done and honestly i dont think I renew it at all.
With all due respect to the game team they got to do something right now as in yesterday in order for me to spend another dime on this game.
Do you feel the same?