Help me not regret maxing out Namor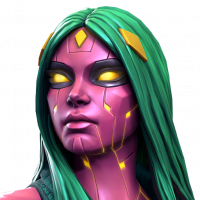 StarlordisWicked
Posts: 295
★
I had five stars of AA and OR at high sig and rank 4, and had an unawakened domino at rank 3. Loved all 3 of those champs. I rolled Namor and saw that I had a lot of sig stones and both a mutant awakening gem and rank 4-5 gem. So, I lost my head and now have a 5/65 rank 200 Namor as seen below. I did this because my alliance constantly talks about his damage, utility, etc.
I don't know how to use him. All these videos I see show him in ROL or LOL. And the videos I've seen talk about getting him to 30 on his outrage meter and waiting at least 1 minute into a fight before you really get powerful. Seems like a high ramp up guy for LOL for which aegon might be more useful
Does anyone use him for variant, UC quests or AW/AQ? If so, how do you use him? Seems tedious having to ramp up for every single fight, but all of these tier lists can't be wrong. What am I doing wrong?