**HOTFIX AND GOODIES**
Our latest Hotfix is now live for both iOS and Android! Please manually update your game. Additionally, because of the bugs' impact on energy refill consumption, we have provided summoners with Energy Refills and a few other items to assist in the Contest! Sign in and check your messages now to claim yours!
Who's the best science champion if you can't quake?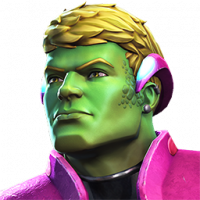 bassala
Posts: 11
So I'm a fairly decent player but i just can't get a hold of the quake style and i dont even have her as a 5* anyway, but i have thing, void and captain america, and i was wondering who do you guys think is the better option for end game content and questing in general?