Abyss completed ! OG Thor works!
Kalantak
Posts: 1,274
★★★★
-
-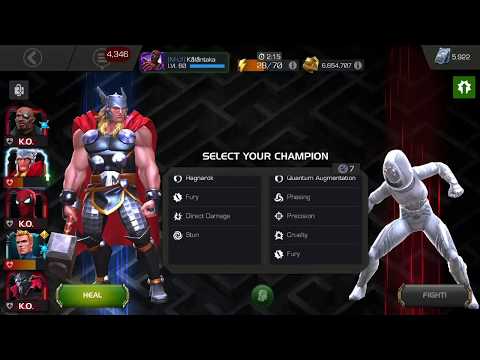 -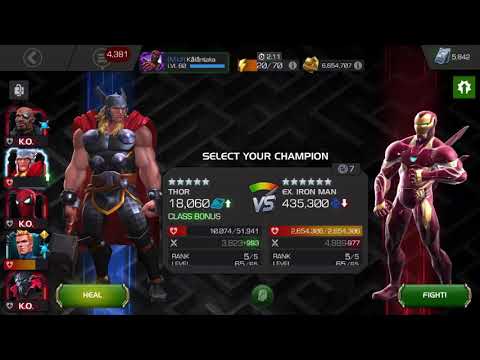 - and many more will be uploading soon!!
- Most fights are ok but cap marvel,joe fixit,howard ,and Collector are some of the worst ones to go through!! beating collector without AEgon is just worst thing to do!! cost me about ~2500 units so not as fun or full filling , you know a 5 year old kid can do it if he had 8k units!!
- Rewards there after were as usual very useless for me ,will be uploading that too..
- some fights r just fun to do though,wish there were more ,cyclops,Loki,hyperion,Imiw , Ghost, quake,omega,cull, venom the duck are pretty cool fights,cant wait for people to oneshot these fights in future..
..thank you for abyss,i liked the content but i wish it had better rewards on completion for difficulty though. class T5c selector should have been there instead of RnG,after 8k spending i'll still have to wait months or years bfor i can use that T5c since my mystic class has Oki,janefoster n Diablo!! and we all know How bad they r n putting resources on them is like throwing those 8k units and 20 hours of fighting some of the most difficult n longest fights in entire game..