Act 6.4.3 Darkhawk Boss has wrong node information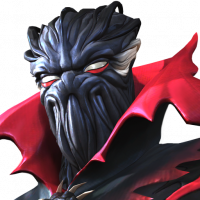 Thikas
Posts: 24
★
Hello everyone,
Act 6.4.3 Darkhawk Boss has wrong node information as it's stating that he is immune to debuffs while I've managed to stun him with a parry.
@Kabam Miike
that would be good to fix it.
And maybe a refund of the revives I had to use while playing very risky while thinking he was immune to debuffs...