Best Counter to Grandmaster in 6.4!!!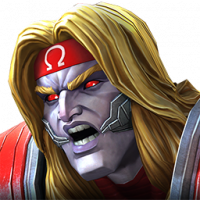 Neonoctis
Posts: 118
★
Captain American Infinity War did it again everyone!! This man serves so many uses in this game! He has massive block proficiency paired with decent to great damage and tons of utility! He is very sustainable and can take a lot of blocked hits even from the sp2 of the grandmaster. You will last much longer in fights when you use him. Just top him up with a potion or two and focus on nailing those challenges!
Aegon for me was a very very close runner up considering that damage output when ramped up and MAN! you can drain the first 2 phases of him really quick between the two of those champs !