Update on 1* champions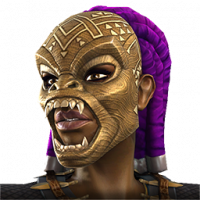 Nirocharlie
Posts: 54
★
Dear Kabam,
I wanted to write a quick post to ask about the addition of 1* champions into the contest via a means other than the ripoff 50 unit crystals that there currently are.
When Variant 4 was released 4 months ago, you mentioned that other means of obtaining 1* champions would be added for those that sold them before they had meaning in this game.
With the current state of the world, I am trapped at home and would like to play your game even more then I currently do, but have no content I can tackle.
I would most appreciate some clarification on this. Already spent 1k units and only got a 1* black panther for my troubles. Would be great as a St Paddys day gift that everyone got a 1* Hulk, as he is essential for 100% of variant 4 chapter 3.
Hope to hear from you
@Kabam
Mike