Solo Crystals need an Update- they are very outdated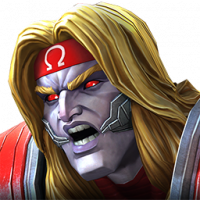 ContestOfNoobs
Posts: 1,390
★★★★
They are so outdated and yet they are still implemented in solo events,
Solo events are ok but they are starting to feel outdated
22 hour events like level up only offer barely offer anything same goes for 7h events.
Rewards are not good compared to the content and what being offered right now. Everything just feel outdated.
The rank rewards1-10% only give 2 4* sig stones and other small rewaeds same goes for milestones the 25 units and revive are the only thing worth getting.
7hour-Top 1-10% rewards only give 1 4* sig stone and 1 t3cc and other rewards not worth mentioning same goes for the milestones
Months have passed since my last post, and it was buried
https://forums.playcontestofchampions.com/en/discussion/124600/solo-events-needs-to-be-updated#latest
Maybe some kind of
Uncollected and Cavalier solo events?