UPDATE: A new Hotfix (v32.2.3) is now being released to address this issue. Please keep an eye on your App Store for this update to address the below issue.
We are currently experiencing an Error when Summoners view a Champion's Synergies while in the Champion Selection screen in Arenas and Duels. We are aware of this issue and are working on a Hotfix to address it. In the meantime, please avoid using the synergy menu to prevent this error and crash. We apologize for this inconvenience. Updates will be posted here:
https://forums.playcontestofchampions.com/en/discussion/293506/error-when-looking-at-synergies-from-champion-selection-screen
VPN safe or not ?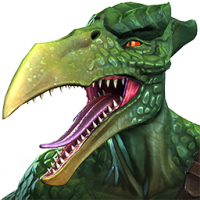 Indominus
Posts: 13
★
Is using a VPN safe or not ? Is it against the TOS ?

Forgive me im asking this because my device Galaxy A70 hasnt been able to run Mcoc for 2 weeks now. Frequent disconnections after every fight. The new Android 10 update caused this. But today i tried an app called UFO Vpn and it worked like magic. There is not a single disconnection. Hence, I wanted to know whether it was safe to use or not ?

P.S Would appreciate every response regarding my question. Thank You.