**KNOWN ISSUE**
An unknown error has resulted in Grandmaster Gauntlet progress being reset for a portion of our playerbase. As a result, we will be temporarily removing the Grandmaster Gauntlet as a playable mode. The mode will be reinstated when the team has resolved the issues.
**FIXED**
There appears to be a bug causing missing VFX (visual effects) for a number of elements including traps, phasing and some blocking animations.
THIS ISSUE WAS FIXED ON SEPT 26
Crashing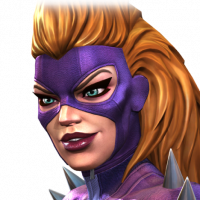 Santy
Posts: 25
★
Hi kabam, I been seeing black screen on my samsung galaxy S9+ lately and I would have to close the app and open it again so it can get fix one time everyday.. I stop playing this game a while back for over a year and am planning to do it again or not play at all if it doenst stop..please fix... oh and I do spend real money on this game every now and then.. in game name mr. ST
This discussion has been closed.