UPDATE: A new Hotfix (v32.2.3) is now being released to address this issue. Please keep an eye on your App Store for this update to address the below issue.
We are currently experiencing an Error when Summoners view a Champion's Synergies while in the Champion Selection screen in Arenas and Duels. We are aware of this issue and are working on a Hotfix to address it. In the meantime, please avoid using the synergy menu to prevent this error and crash. We apologize for this inconvenience. Updates will be posted here:
https://forums.playcontestofchampions.com/en/discussion/293506/error-when-looking-at-synergies-from-champion-selection-screen
This exodus is really hurting alliances.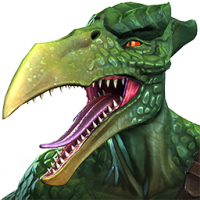 Rigid
Posts: 152
★
In two years of running an alliance I have never had the issues I am now dealing with. People are just quitting the game. Yesterday three solid members informed me that they were done. It's like dominos falling. Luckily they are running AQ until I fill spots.

It seems I am not alone in this. We have had very little turn over in the past year but when we did need to fill a spot it didn't take but an hour or two to find several candidates. Now, the recruiting forum is flooded with high end alliances seeking replacements and global is a spam fest of recruiting for high end alliances. I have to assume it's due to people leaving the game.

Kabam you have to step up to stop this leak or the one thing that keeps a lot of us loyal is going to completely break down. If alliances can't stay full enough to function then the communities created in them will fall apart and more and more higher end people will move on.