We are currently experiencing an issue causing a delay in delivery of Summoner Advancement, the Alliance Quest event, and other 3-Day X-Men use event. We are working to resolve this, but it will likely take a few days. We will ensure that these rewards are delivered to affected Alliances. Please do not change Alliances until your rewards are delivered.
Question For all of you "AQ ONLY" People smh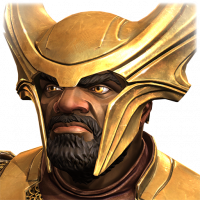 _Reef
Posts: 110
★
For all of those that are AQ only, and you see your Alliance struggling in AW, why not just place some champs to help the defend the thing atleast? You've completed EQs, got only 3 locked up in AQ, why not just place your next bests to help your alliance out, come in last hour and kill the boss? Your AW status is your reputation, would you join an 15M Alliance that's Bronze 3, probably not. What's so hard about making a couple moves?