You just couldn't help yourselves, could you Kabam?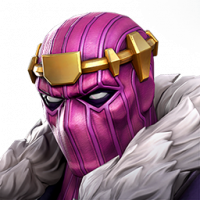 Drizzits
Posts: 157
★
So you went and took the Magiks out of 5.3 because they were "fun and interactive", and instead put a suped up Dormammu on each map. Then you put an Iceman on a choke point where every path has to go through.
I get that you guys can't just not use champs, but at least do like you did with the dorms and put them on a single path.
Gripe over. Sorry. >_>
This discussion has been closed.