**Login Issues - Update**
Summoners experiencing error messages during login, we have been manually navigating around the issue for each player; you should be able to log in again!
We will be releasing a hot fix in the next day or two to resolve the issue entirely.
AQ is still borked. Shows no quest available at this time.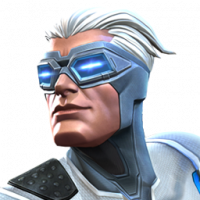 crogs
Posts: 656
★★★
AQ still seems to be screwed up. People trying to join, but it shows no quest available at this time. What's the deal? And this is after uninstalling and reinstalling the game.
This discussion has been closed.