**HOTFIX AND GOODIES**
Our latest Hotfix is now live for both iOS and Android! Please manually update your game. Additionally, because of the bugs' impact on energy refill consumption, we have provided summoners with Energy Refills and a few other items to assist in the Contest! Sign in and check your messages now to claim yours!
Haven't got Alliance war rewards yet..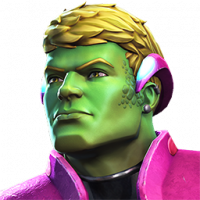 chrisfernendezzz
Posts: 319
★
Hey guys, me and my gold 3 ally haven't got the season 19 rewards yet.
Most of the people we know have got their rewards. I was just wondering how long will it take for us to get rewards
@Kabam Miike
And is it only me and my ally or some of you still haven't got the rewards too ??